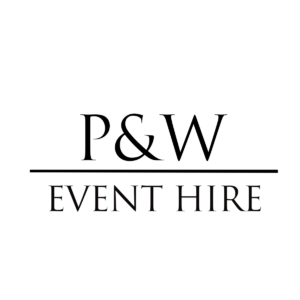 Stunning mobile bars, table & chair hire, event furniture, stage & dance floor hire for your wedding, party or corporate event…
Welcome to P&W Event Hire!
From humble beginnings in Croydon, to our new unit now in Lingfield, we cover London, Surrey, Kent, Hampshire, Sussex and the areas surround the M25 including Berkshire, Buckinghamshire, Hertfordshire and Essex! P&W Event Hire is a friendly wedding and events business, our passion is our motto – creating a great space for your event.
We have some great items to make your wedding or event that extra special. We have a range of tables, chairs, stage hire, lighting and sound, including furniture for different types of events such as bars and dance floors.
Our passion is for creating great events! We love sourcing the best new options and providing great choice, no matter what your style is. We take great pride in our wonderful items and always make sure they are in great shape for your event.
How It All Began..
Back in 2015, two friends had a dream to work together, to create something special that the people need and love. We came up with events as these are the special times in life, the most important times, where we get to just relax and have fun! Where we get to celebrate with our loved ones and closest friends. This is what life is truly about! We also wanted to travel about to different areas in the south east and work outdoors in the sunshine! Our aim is to provide extra special event hire whilst still keeping it affordable and we think we do just great!
Whether you are planning a small birthday party, or the wedding of your dreams, we offer fantastic rates and a great service to make your event absolutely unforgettable! We cover all event types including party hire, corporate event hire, event furniture hire, wedding hire, christenings, birthday parties, funerals, religious ceremonies, festivals and just about anything you might need event furniture & equipment for!
We understand you may have plenty of questions!? Not to worry! Come check out the great items we have to offer and don't be shy if you fancy a chat!
This is where your event all begins! So have a look through the site and get in touch and say hello! We're here to help!
Richie, Sam & Team.
Reserve your items today!