Wedding Hire
Stunning Wedding Hire For Your Special Day..
Wedding Hire – Tables, Chairs, Bars, Dance Floors, Staging & More..
Weddings need to be perfect! Your wedding is such a big day in all of the attendees calendar's and we understand how you want to make it just perfect. Well you have come to the right place. We have a huge passion for great wedding furniture hire. Our team hand picks the greatest items, including the new and modern, through to the rustic and the old wedding classics. We offer a great range of hire wedding furniture and take great pride in our items and always make sure they are in tip top condition.
As we cover the whole of the south east of England you can be sure that our great furniture will reach your special day! Other areas include Buckinghamshire, Berkshire, Sussex and Hampshire.
We have listed some advice on this page that we hope will be helpful but please do not hesitate to get in touch for more info!
Wedding Hire London
Fancy London wedding venue not your thing? Getting married in your own back garden (or your parents!) in a marquee is another great way to host your wedding and it's a lot cheaper. We cover the whole south east of England too! From Hertfordshire to Sussex, Essex to Kent, we love our furniture and we know you will love it too!
A marquee can be a fantastic and affordable way to create the perfect venue for your perfect day. The marquee can be used for the ceremony itself, the celebrations afterwards or even for both! You might be having the ceremony and party at an indoor venue, but even then having a marquee on the grounds can work really well as a break-out space or as the venue for the evening disco for example.
Once you have hired a marquee, we can provide a great range of wedding tables, chairs, staging, dance floors, bars and other essentials to make your special day perfect. As soon as the marquee is set up our delivery drivers can pop around and deliver the furniture as early as you need it so there's no rush.
If you are unsure if you need a marquee but would like to ask some questions in order to get a better idea of how one might work, feel free to contact us and ask away!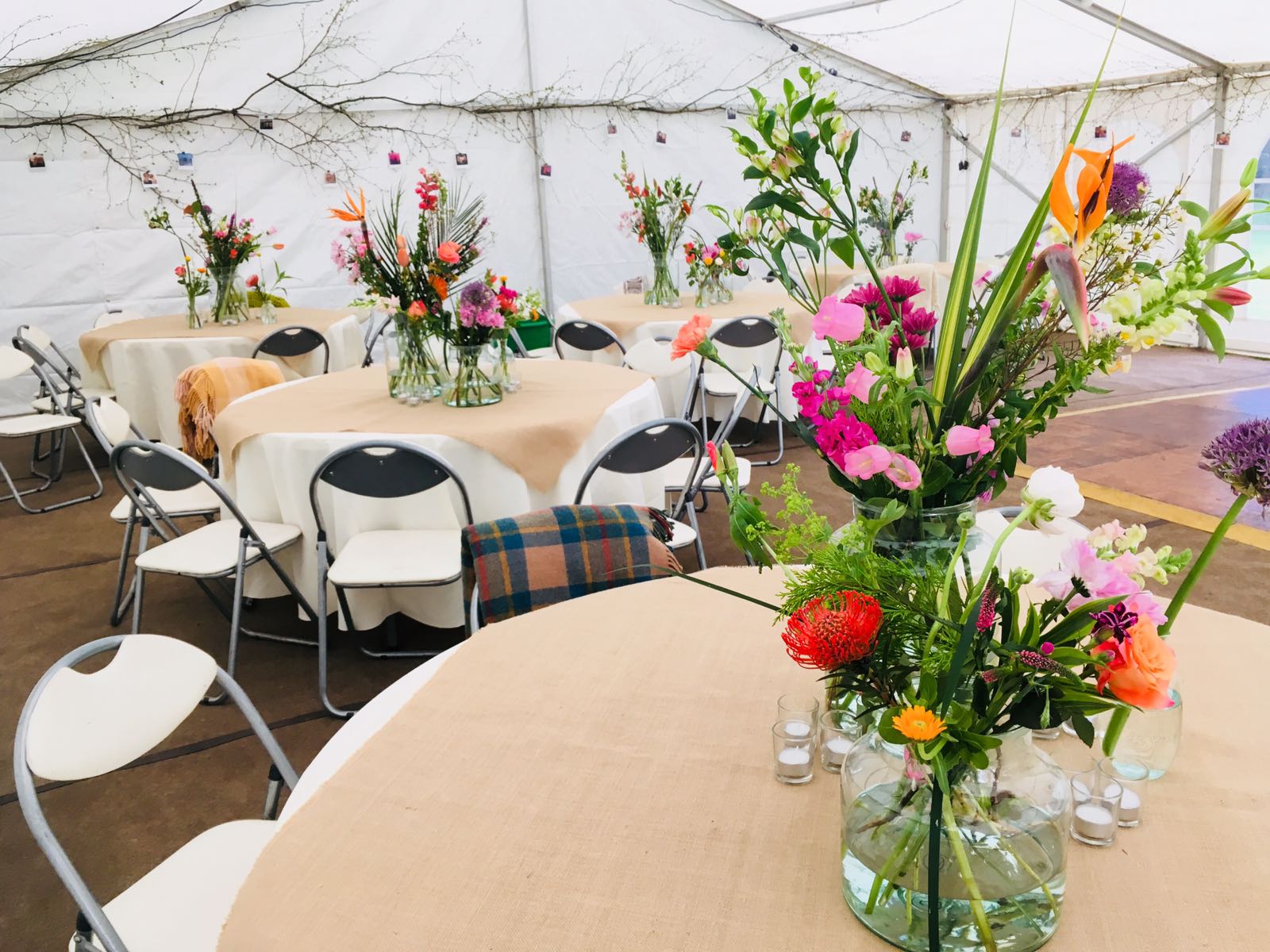 Wedding Chair Hire
Equally as important as the marquee, tipi or venue are the chairs! Great chairs bring comfort and style and match the overall effect that the wedding is going for! Different style weddings require different style chairs! From grand Clapham ballroom weddings to Wimbledon garden weddings. Barns near Horsham and Woodlands near Tunbridge Wells! Maybe you have hired a Tipi for your field wedding in Reigate, Surrey. No matter the location and venue we think we have a great range to cover them all! Please see our below recommendations and click on the tittle names for pricing, further info and pictures.
Higher Range Price Wedding Chair Hire
Limewash Chiavari Wedding Chair Hire: This chair is beautiful and can be described as rustic, vintage and shabby chic. Our most popular chair by far and its obvious to see why. It's subtle and fits in at so many different event types. They are also very popular with asian weddings and classic white weddings, where everything is literally white (including the chairs!). Seat pad included.
Oak Distressed Crossback Wedding Chair Hire: Another gorgeous chair that goes straight down the boho vintage and rustic style road without ever returning! If your wedding is purely suited to that style then these hire chairs are a great choice for you. With a natural linen seat pad they are very comfortable and look great at barn weddings, farm weddings and others such as festival weddings and carnival weddings. These also do well in the city at rustic venues such as old London churches and warehouses. P&W Tip: Go for a parquet dance floor to match!
Mid Range Price Wedding Chair Hire
Folding Wooden Wedding Chair Hire: You will probably recognise these chairs from wedding pictures you have seen in the past as they are extremely popular and have been for a long time. They fit in at any style wedding, especially an outdoor wedding held in a Kent field, woodland setting or just the beautiful grounds of the Surrey wedding venue you have hired. They are also a great rental chair as they are of mid-range budget so are cheaper than the chiavari chair or cross back chair but still look fantastic! They also come with a seat pad so are nice and comfortable!
Banquet Chair Wedding Hire: These guys are great for upmarket, flashy weddings. Weddings filled with all sorts of mixed colours, LEDs and lots of bright shiny things! If you have hired a beautiful venue at a nice hotel, say in central London or a golf club in Croydon, then these will fit in just perfect. They are very classy and elegant and have a very cosy seat pad. Best of all? They are mid range priced! So they look amazing, but only a fraction of the price compared with other wedding chairs. Result.
Budget Range – Cheap Wedding Chair Hire
Wedding Bench Hire: Also known as the beer bench, these benches are a great option to rent as they work out as the most cost effective. They give of that great festival wedding vibe and can be used indoors and outdoors. They also look amazing set up for the bride to walk down the aisle. They may be cheap and in the budget range but by no means do they look cheap or budget at all!
Budget Folding Chair Wedding Hire: Don't let the name put you off. Some weddings are meant to be done on a shoe string! Spending lots of money isn't always what's important to everyone, it's celebrating the love between two people that matters. These chairs are a great option and are less than half price than some of the more expensive wedding chairs for hire. They don't have a pad, however on the plus, you can hire chair covers for these making them blossom into a beautiful swan! No one needs to know you got a great price for your wedding and saved yourself a load of money! Get in touch to ask about chair covers.
P&W money saving tip for a cheaper wedding: Don't hire two types of chairs for the ceremony and main meal. Just hire one and get the caterers to move them for you after the I do's! Brilliant! (Average savings of £360 based on 100 guests).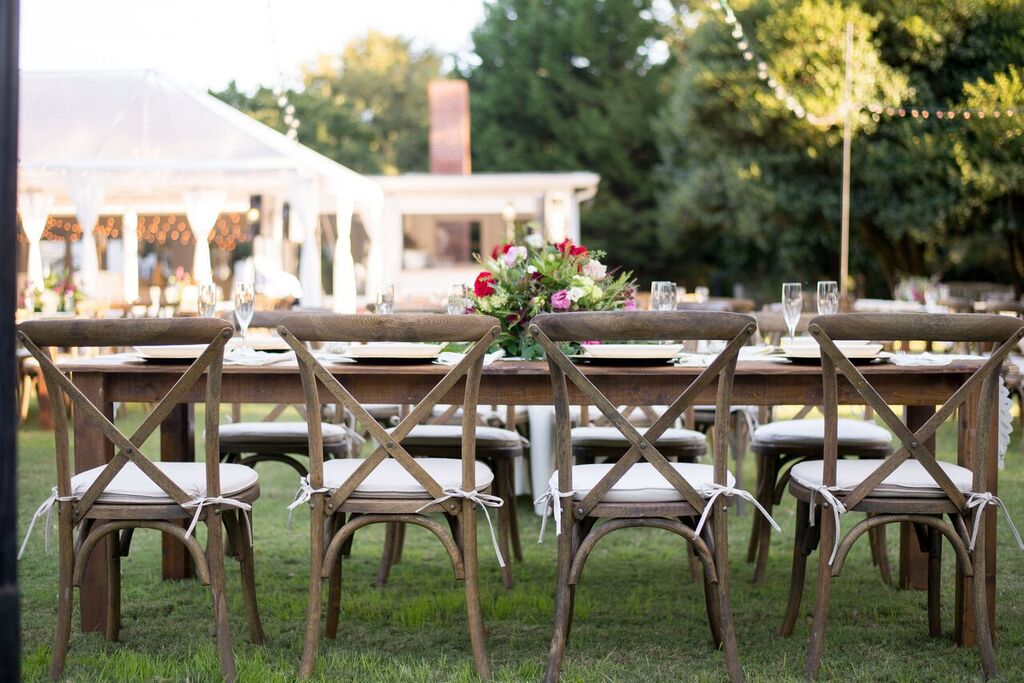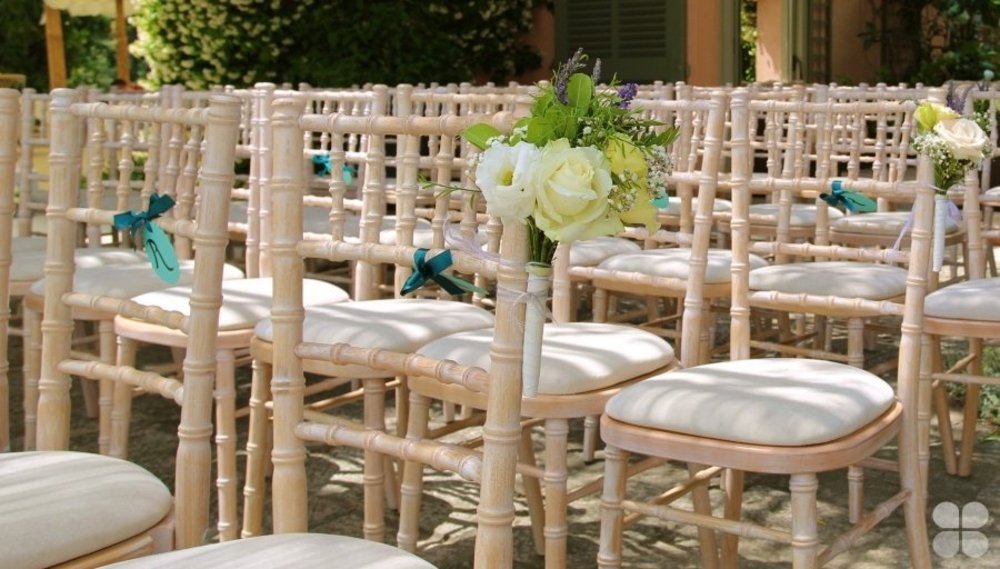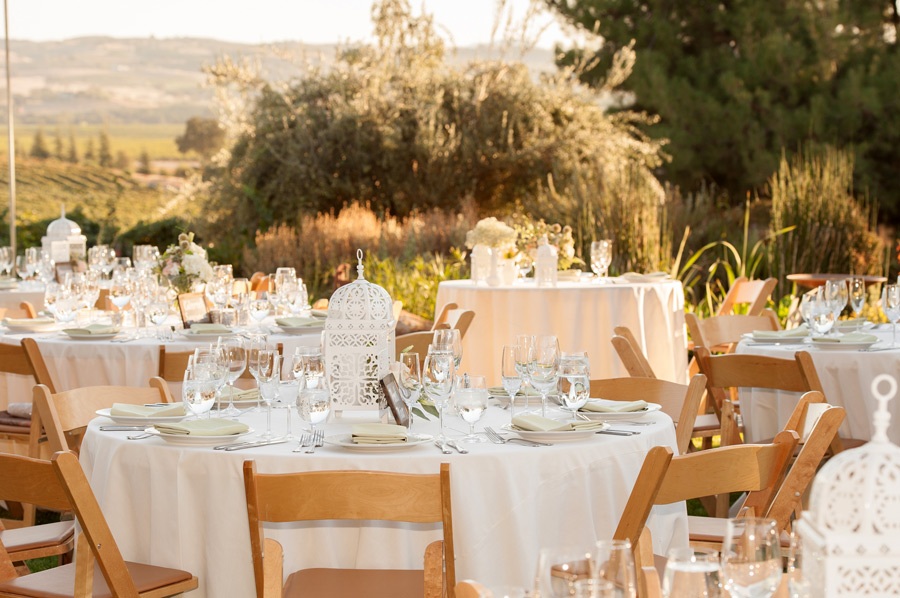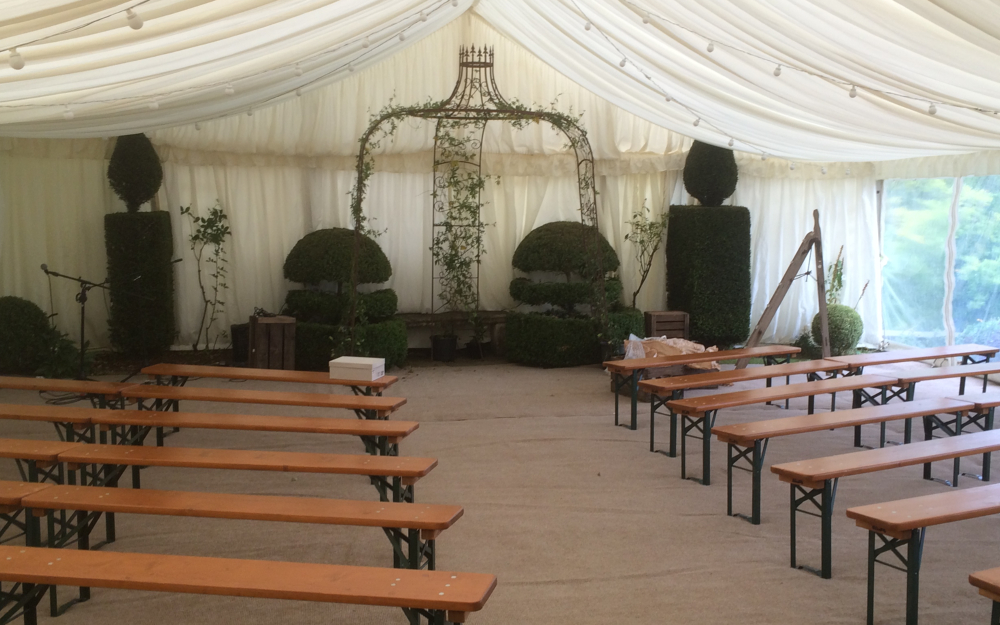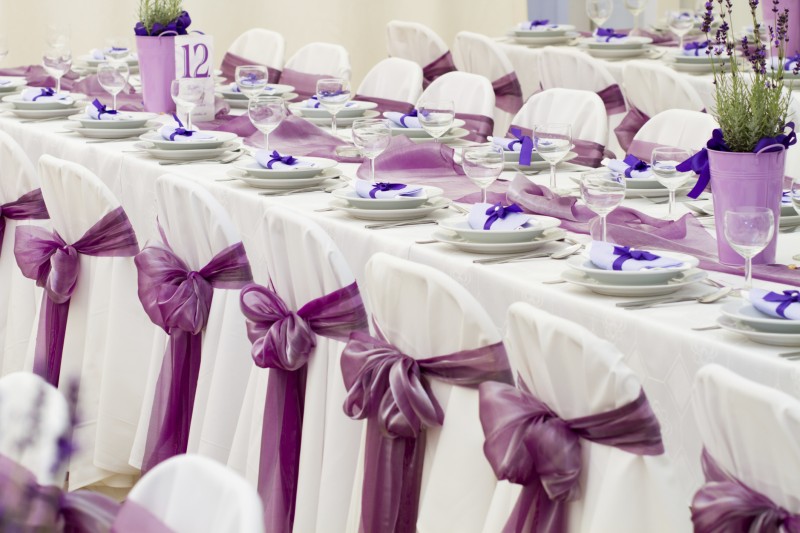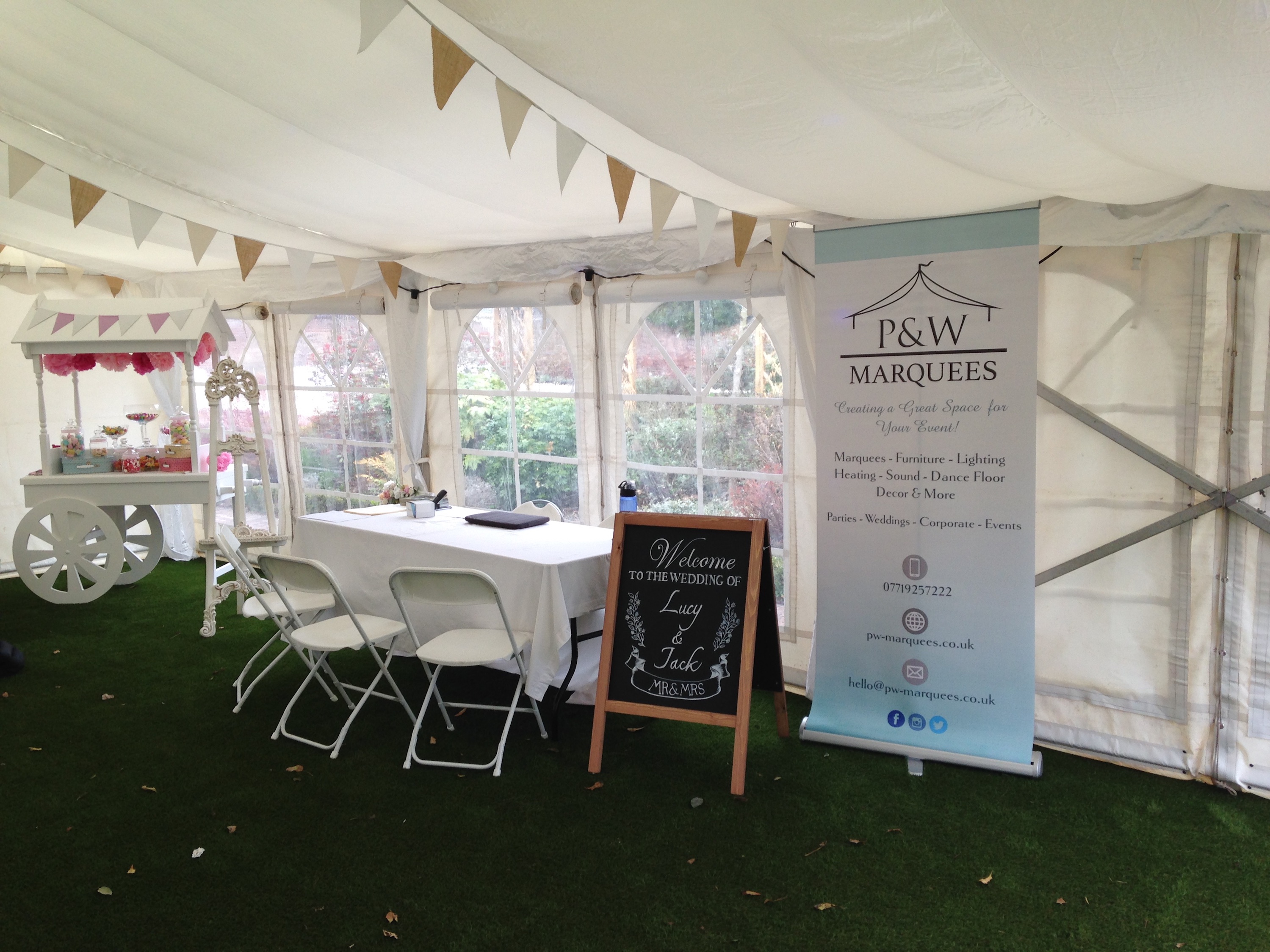 Having a Winter Wedding?
Worried about the cold and dreary darkness affecting your winter wedding!? Well don't be!
A heated marquee can still be an excellent choice. With P&W Event Hire we can help you hire a fantastic marquee to hold the party in, all the seating, tables and flooring you'll ever need and a wide variety of different lighting solutions to keep the all of the guests, and the bride happy until home time.
There are heating options are suitable for even the coldest days! Once inside the marquee you wouldn't even notice it was winter outside!
Winter weddings are becoming more popular and you can see why. With venues and hire being much cheaper but you still have all the home comforts inside your marquee or venue what's not to like? And the chance that it might snow? Priceless!
Wedding Furniture Hire
If you prefer not to hire a marquee and are having your wedding at a venue then we have a great range of tables and chairs on offer along with dance floors and bars. We want to turn your venue into a great place to have a wedding!
Wedding Bar Hire
We recommending hiring a bar for your wedding and supplying all the alcohol yourself. It's really cheap and your guests will absolutely love you for it. Plus they will all be drunk and up on the dance floor!
Wedding Dance Floor Hire
Talking of wedding dance floors! We have some great options for your special day. Choose between the beautiful starlit white led dance floor, the classic black and white dance floor. For more of a rustic wedding, try the vintage wedding dance floor – the parquet dance floor!