Birthday Parties
Top quality marquee hire for birthday parties!
Birthday Party Furniture Hire
P&W Event Hire have extensive experience in providing the perfect equipment hire for birthday parties of all ages.
It may be for a 'Sweet 16th' in Crawley, a '1st birthday party' in East Grinstead or an 18th, a 21st or for a 50th, 60th or event a 70th! One one thing that all birthday parties really have to be is special!
Making a birthday occasion really special for a loved one is something which we would all like to do. Hiring a dance floor can help to make this a reality – setting the party in a new and dedicated space means that the organisers have put a lot of thought into it and that really does reflect in the party! If the birthday party is a surprise, don't worry, we can also be very discreet and out of hours fitting is not a problem.
If you're having a garden, or outdoor, birthday party make it a fantastic and memorable event by hiring wooden benches which will really make it stand out in the memory of all of those who attend!
16th? 18th? 21st? Parents Hath No Fear!
It can be daunting holding a birthday party for your children. Visions of the underage sneaking in booze and throwing up all over your prized rose bush may spring to mind. Or the whole of Kent turning up at your door! However from our experience birthday parties always go down very well and we have nothing but positive feedback from the parents. In all our years we have never had any reports of any trouble! Children's friends are surprisingly very respectful!
Having the marquee in the back garden is perfect as it keeps the young ones out of house so no need to hide away your prized possessions and antique crystal swans! More importantly you won't be left scrubbing the floors and walls for days to come. Once your marquee is set up we can turn up with the great party furniture!
A usual set up for a 16th or 18th would be the marquee, flooring and lots of fancy flashing lights! For a 21st you may want to glam it up a bit with some linings and decorations. We can also provide a bluetooth speaker so they can connect their phone and listen to their favourite playlists. The marquees are also surprising good at holding in sound too!
If you are having a party in the house or maybe you have hired a hall or venue, we can provide some great equipment such as an LED dance floor, LED bar, table and chairs, a speaker and some posh looking poseur tables to finish it off!
Bouncer Hire & Door Staff
If you are concerned about unsightly characters turning up we can arrange SIA fully insured door staff, aka bouncers. Give the guy(s) a guest-list and if your names not down, you're not coming in! Please contact us for pricing.
1st Birthday Party Hire
Its definitely a special one. Even though the kids might not remember it, the adults definitely will – or maybe not! Popping a marquee up in the back garden is perfect for a first birthday party as this is the one where all the family come down and all your new friends with newborns too so the extra space is definitely needed! Even on cold winters days we can supply safe, child friendly heating sufficient enough to keep the place warm. Our indirect heater hire even comes with a thermostat so you can make the temperature just right. The marquees are clear span so they don't have any central poles inside or ropes outside for the kids to trip up on. Bonus!
30th Birthday Party? 40th, 50th, 60th, 70th, 80th, 90th!?
If you made it to 90, well done you deserve a massive party! As we move on with the different stages of our lives a celebration at each milestone is essential and definitely deserved. From 30 onwards we tend to go more for fancy dinner parties rather than the crazy 16th's in the days of yore. Pleasant table conversation beats slurring your words and being sat with your head down the toilet any day!
We can supply furniture for dinner parties small and large, from 10 guests, to 1000 guests! From London to Brighton! Leave everything to us so you have nothing to worry about!  We can even provide the tables and chairs too! Perhaps you only need to hire tables and chairs? We have a great selection!
No matter your age, birthday parties are for all, get in touch today to see how we can make your event extra special.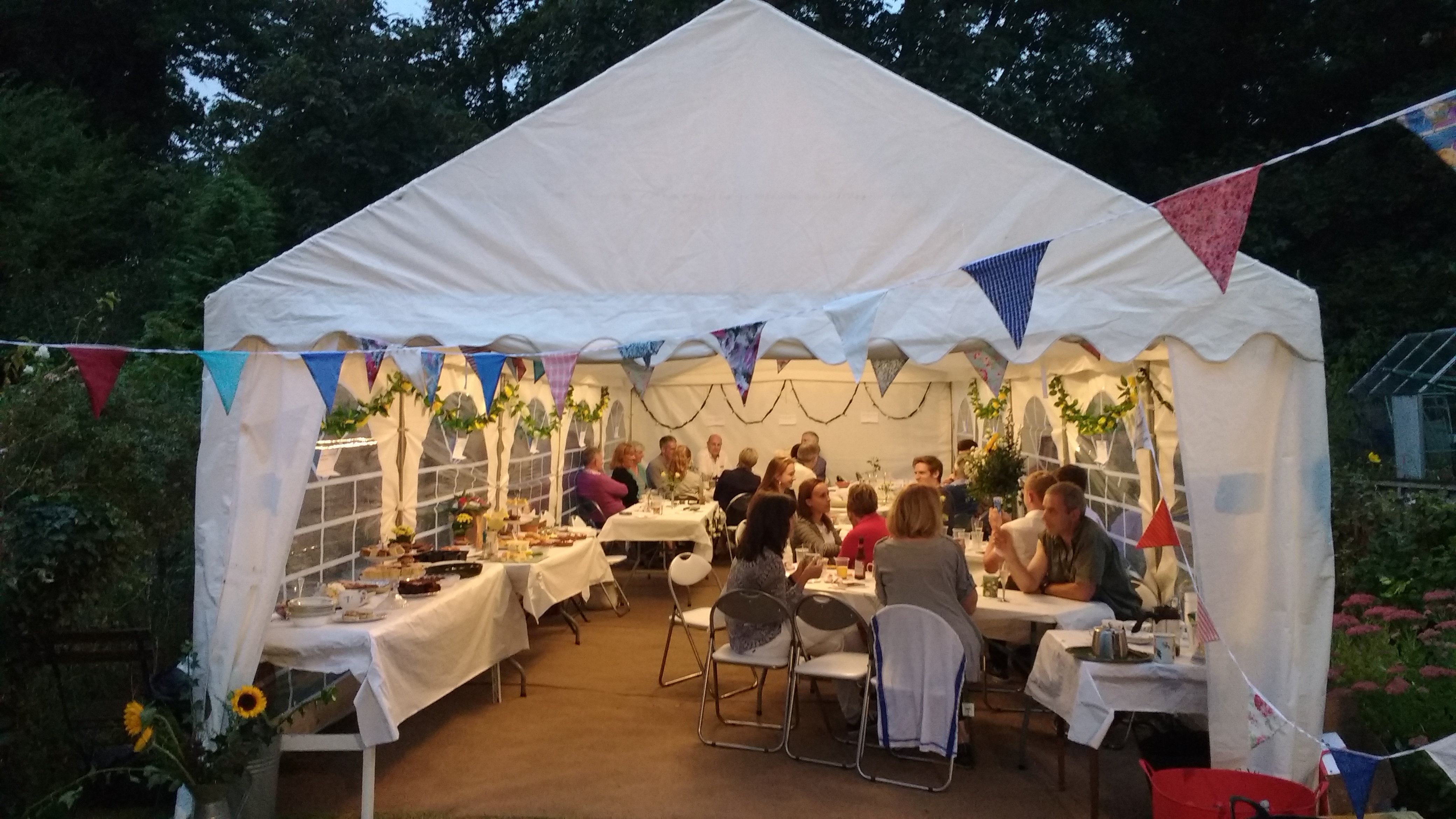 Staging To Raise Up The Birthday Boy/Girl
Need to stand out above the rest at the party? Or perhaps you would like a stage to show off the band?
With P&W Event Hire you can hire a stage, all the seating, tables and LED cubes you'll ever need including lighting & sound hire to keep the party going until the early hours of the following day!